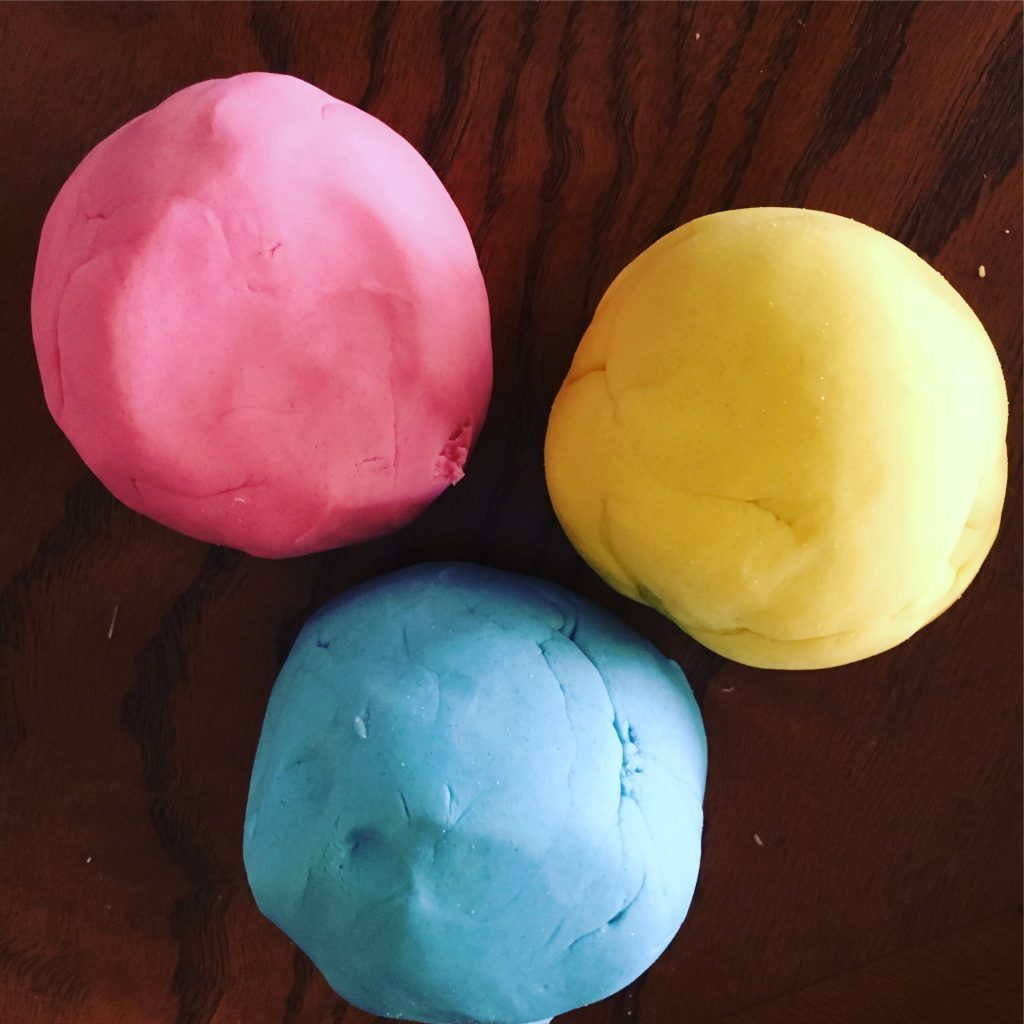 It's finally spring in Washington state, and we have had some truly blissful days in the garden already. Last week, we spent nearly every moment outside in the backyard. We even took all of our school work and meals outside so that we could feel the soft breeze and feel the sun on our skin.

But this week, it is raining. Pouring in fact, every day for the last four days. You know what they say about April showers, at this rate I'm expecting lots of May flowers! And while we are not at all against playing outside in the rain, it can be cozy to find some fun inside things to do as well. Which brings me to the point of this blog post–play dough.

Last weekend at church the children's teacher let the kids squish some play dough and make objects from the story as she was telling it. It was a big hit, and it reminded me of just how sessional the sensory experience of play dough really is. That texture! Nothing compares to the feeling of squishing it between your fingers. But there is one thing that I hate about play dough, and that's the smell. Which is the number one reason that I make my own!
So I surprised my children by leaving some colorful balls of dough for them to discover on the kitchen table. I know my kids, so I knew they would be thrilled with it. I chose to set out only primary colors because I wanted to see if they would remember how to make secondary ones–they did (proud mom moment)! Want to make some play dough for your kids? Here's the recipe I use! You can make it yourself and surprise them, or involve them in the process–just be careful with the hot water. I like this method because it doesn't leave me with a terrible sticky pot to clean and even young children can mix the dry ingredients without fear of injury.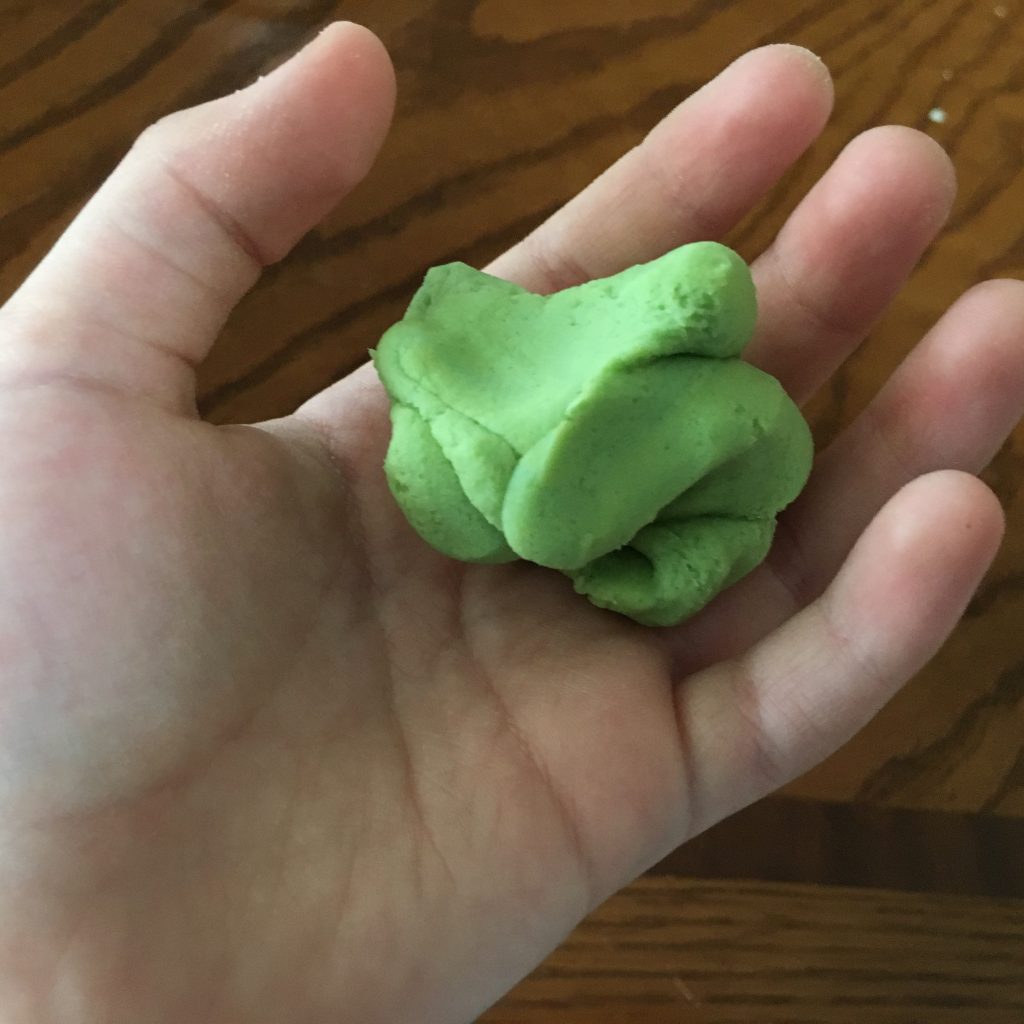 Super Silky, Soft Play Dough:
Ingredients:
1 cup flour
1 cup water
2 tsp cream of tarter
1/3 cup salt
1 TBS vegetable oil
gel food coloring (optional)

Directions:
In a large bowl, mix flour, water, cream of tarter and salt.
Bring water to a boil
Add vegetable oil to water
Add oil and water mixture to flour mixture, stir to combine
Add in your color at this stage if you choose to add some
Turn dough onto a protected surface (I use a silicone mat) and knead until smooth.

Tip: If your play dough dries out a little during play, just add a little coconut oil to it and knead it in, it will return the dough to its soft, playable state.
After the novelty of the dough itself wears off a little, you may wish to add cookie cutters, rolling pins, and other fun tools. You could also offer add-ins such as dried flowers (we have lavender), beads, dry noodles or legumes like lentils, split peas and beans!

Have fun and enjoy your rainy day!