Hey Homeschoolers! Head over to my Youtube channel to watch my tutorial on how to introduce nouns to your children the Montessori way! This is the first tutorial in my continuing series, featuring videos that explain exactly how we taught our children all about the parts of speech.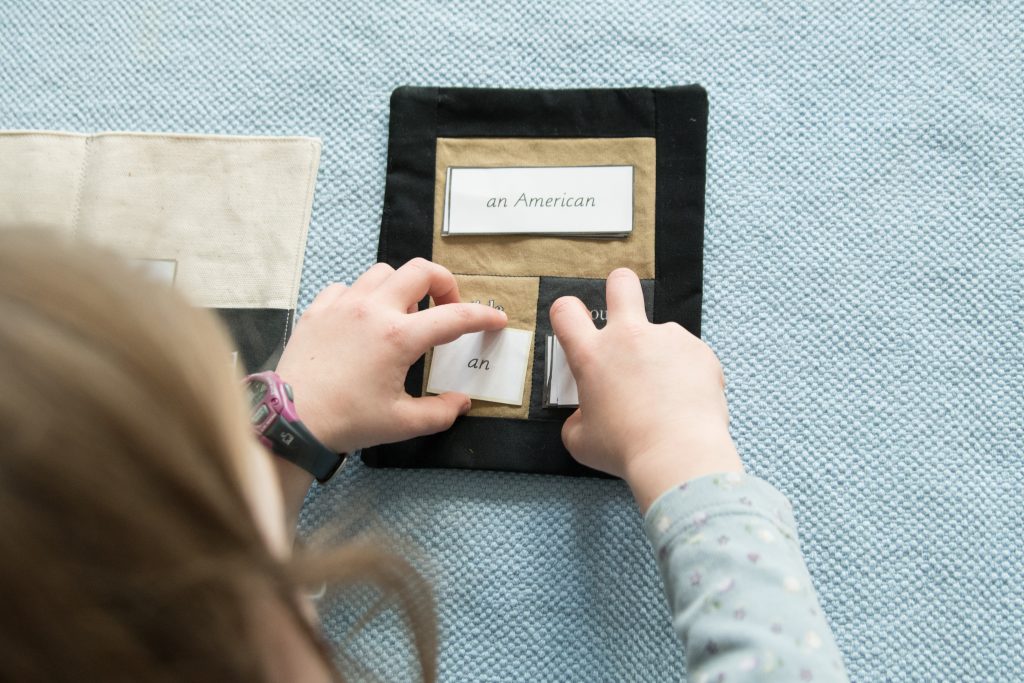 Montessori grammar work is simple,
hands-on and memorable.
I love the Montessori approach to grammar because the concise, simple and sensory-rich lessons really stick in a child's mind. So get ready for a hands-on, not-boring, easy-to-understand, simple-to-teach grammar lesson that's based on the scientific research of Dr. Maria Montessori. After watching my tutorial, I hope you'll feel confident about how to present the materials to your children, and great about helping them to have a concrete understanding of grammar from a young age.
You can also find the written instructions for my tutorials via digital download in my shops on Teachers Pay Teachers and Etsy.
And here's your handy, linked material list for the noun lessons:
Material List, Noun Lessons
Black Pyramid (or make your own with black paper)
Black Pen I like this type for grammar work because the outside matches the inside.
Black coal
Pictures of the Great Pyramids
Collection of objects from around the house in varying quantities 1-4
Complete Grammar Box Material This is everything you need to practice all the parts of speech.
Doll figures from your child's toy box, one male and one female or use paper dolls
Recycled Card stock for printing all those cards–skip the lamination and let your child feel the paper