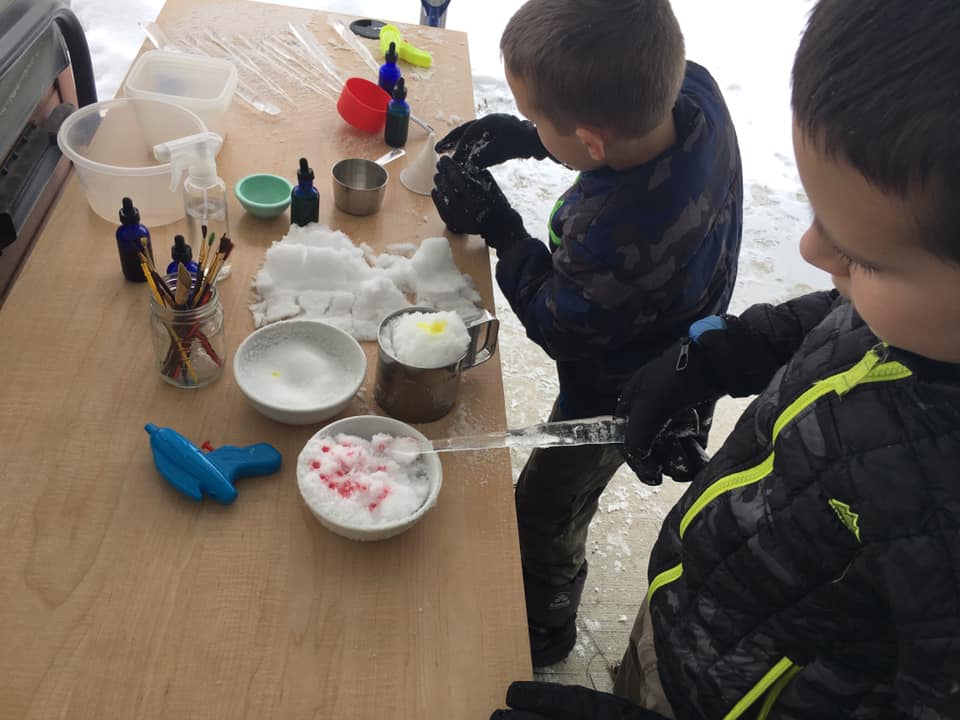 We have had snow, snow and more snow up here in the Pacific Northwest this month! And although I love the white stuff, I'll admit that all the bundling, sledding and trudging though the snowmageddon we've been enduring this February is getting a little old.

Even worse, I noticed that this week my two children who usually LOVE the outdoors and ADORE sledding are opting for more inside play. And while that's totally fine, I really like to encourage them to get outside as much as possible!
With this in mind, I decided that this week's learning trap was going to need to be something that would reignite the delight they have for snow. I really wanted to recapture that joy that comes with the very first snowfall of the year. You know the joy I'm talking about, it's the excitement you hear in their voices when they exclaim "LOOK! It's SNOWING!"
Because I wanted my learning trap to be extra effective and super sticky, I observed my kids and took notes first. I watched carefully and asked myself, "What is it that's capturing my little boys' attention this week?" I saw tinkering, lots of drawing and creating. I also saw mixing and baking and stirring. And…I've got it! Time to set the trap.
Learning traps are super sticky, sensationally superb, learning opportunities that children can't resist. And what makes them so irresistible is the ridiculous amount of research that goes into setting the trap.
Probably you've heard of mud kitchens, right? Well earlier in the week I saw another mamma on Instagram (firebirds_and_warriors) who had set up a beautiful mud kitchen for her kiddos and I thought, that's exactly the kind of thing that my kids really are craving right now. Only…DESPAIR…there's no mud here.

So then I thought in my little head "Jennifer, you better work with what you've got, and bloom where you're planted, stop feeling sorry for yourself about the fact that you have two feet of snow at the end of February and make something of it." Or something to that effect anyway… I often give myself little pep talks…but I digress. My point (I'm getting there, I promise) is that this is what inspired my newest learning trap–SNOW KITCHEN.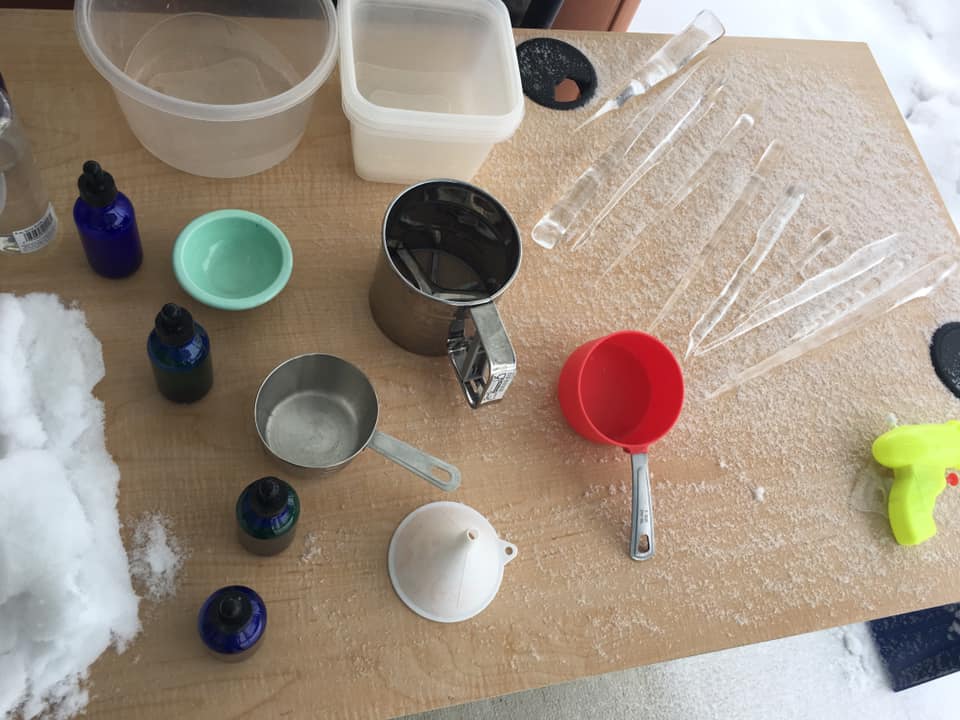 Maybe you'd like to set one up too! And if you don't have snow, use mud, or sand, or whatever other material you're blessed with, don't despair! I can tell you that the trap was an instant success, I hardly got it set before my little honeybees were buzzing around their sticky new work. And they've been happily playing outside now for an hour, which is what gave me the time to tell all you lovely people about this fun activity.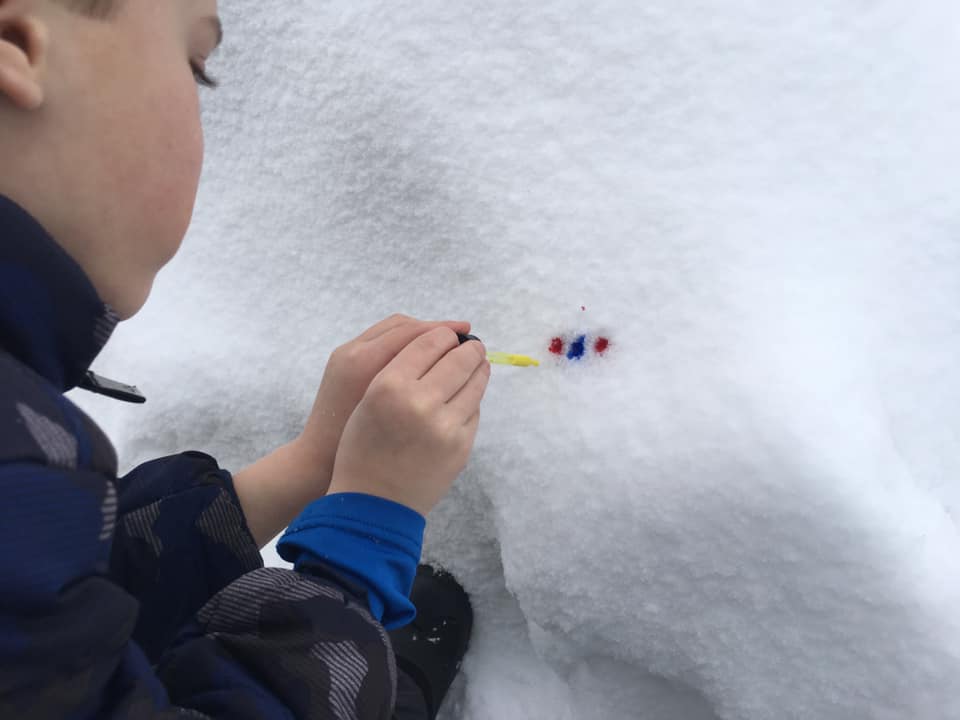 How to set up a snow kitchen:
Observe, make sure your kids will enjoy this activity by watching to see what interests them. Mine are excited about mixing, colors, building and making forms right now so I included objects for this.
Find something elevated that won't be ruined by water. (We have this old desk that came with our house. It's in terrible shape and so I have repurposed it for outdoor use.)
Find household objects that will meet your children's needs and place them on the outdoor space. Make sure your children can see it from indoors or casually mention it. You could even take a quick photo and show it to them (though if they are reluctant learners I would say it's a photo of the shed, or of the dog, or something else in the picture and let them discover the trap hidden in the background!)
Continue to observe, what is used, what isn't? Add to and subtract from the items to keep it interesting.
Remember, if you don't catch any learners on your first try, it's OK. You just need to observe a little longer and make small changes until you get the formula just right. Happy learning and good luck!